Date:

Time:

Venue:

M Shed, BS1 4RN
 'War In Mind' – John Bassett, Spaniel In The Works Theatre Company
This new powerful dramatic performance by Spaniel In The Works looks at the lives of real people affected by shell shock in the First World War.
Driver William Charles Phillips, a Tetbury man who though he never actively fought at the front, died in Gloucester Asylum from paralysis in 1917.
Doctor Harold Hills, a Stroud doctor, who worked with sufferers at the Front and prevented many men being shot for desertion through his testimonies.
Violet Hall, a wife and mother from a Gloucestershire village who lost her sons and was then cut off from the local community.
Based on archive records and thorough research War in Mind looks at the diagnosis, treatment for sufferers and the stigma attached to what is now known as PTSD. Writer and actor John Bassett will perform excerpts the play, explain how the project came about and the different research that went into creating the drama.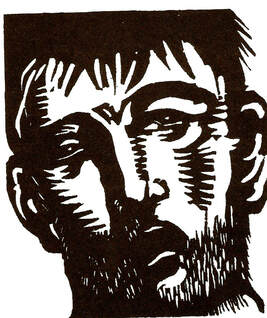 Peter Nias (Bradford Peace Museum) Protestors for Peace: A Play for Remembrance Week November 2018: How and why the play was enacted
Bradford Women's Humanity League (BWHL) was an anti-war protest movement in the city from 1916-18. A public play was put on in the week of Remembrance in November 2018 to mark the centenary. This paper outlines how the play was planned and performed as a means of telling the story.
The play is a duologue between two of the leading lights of the BWHL, Esther Sandiforth and Fanny Muir. It is set on 1st July 1922 after they had attended the unveiling of the new Bradford Cenotaph on that day. They reflect on the day and more especially on the BWHL of 1916-18, as well as events in post-war years. They make many astute observations on those times, and look towards their own futures.